weddingringsworkshop will help you plan your dream wedding!
About Us
We are a small jewellery studio based in a beautiful and romantic Haddington. We provide variety of workshops and tutorials during which you can: make a wedding ring for each other; design and hand made an engagement ring for your loved one; create pendant, bracelet, earring etc. If you wish we can use your scrap jewellery and incorporate it to your new design. So why not project and create an unique piece of jewellery that you can be proud of for the rest of your life? You could match your workshop experience with us with a fantastic day sightseeing amazing city of Haddington.
Services
* workshops and tutorials * polishing * alternating and fixing jewellery * scrapping old jewellery * bespoke jewellery design and manufacture * retipping * stone setting
Our Commitment
We are committed to providing a bespoke and personalized experience of creating an unique jewellery to your own design. We ensure you will have great time, learn new skills in your own pace and in the relaxing atmosphere and end up with the best quality piece. We are ready for any challenges, so give us a call now!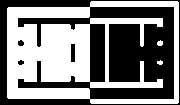 © Copyright weddingringsworkshop.co.uk