Jewellery Workshops Terms and Conditions
I want you to have an enjoyable and instructive day at my studio, so please read the following terms and conditions before the date of your course and contact me if you have any questions. Please note that by booking a place on a Borkowski Jewellery Workshop, you are deemed to have accepted the following terms and conditions.
Payments -
All costs of materials must be paid in full 14 days in advance of the workshop. I will calculate the costs after receiving your specification and send you an invoice (usually via email). If you book less than 14 days prior to the workshop, where a space is still available, then payment in full is due immediately with the application. £250 fee for the workshop iteslf is paid on your arrival at the workshop.
Cancellations Policy -
In the event that you need to cancel your booking, please contact Borkowski Jewellery as soon as possible either by email to bjewellery@live.com, or via telephone to 7597326541.
If I already bought the materials for your rings, I will post it back to you upon receiving money to cover the parcel costs plus 10% of admin charge (£25). If I didn't buy the materials yet, I will refund you the money minus 10% admin charge (£25).
If you are booked on a workshop and you do not turn up on the day, no refund will be given (and I will keep materials bought for your course).
Occasionally I may have to cancel a course. You will always be offered an alternative date or a refund. Any alternative course must take place within six months of the date of the cancelled course. I will give you as much notice as possible, however please note that I cannot be held responsible for your travel or accommodation costs.
Please always phone to let me know if you cannot attend or are going to be late.
When you book a place you are agreeing to this cancellation terms.
Course Prices -
All course prices are quoted per peir.
Minimum Age -
All courses are for adult students only. By booking a place on the workshop, you confirm that all attendees you have booked for will be aged 18 or over at the date of the course.
Your Contact Details -
Please ensure that I have your correct telephone and email contact details at all times. I cannot be responsible for losses incurred by clients who have changed telephone numbers or email addresses and not informed Borkowski Jewellery.
Personal Possessions -
Please take care of your personal possessions at all times as I cannot be responsible for loss or damage to your possessions while on the premises.
HEALTH & SAFETY, CLOTHING-
All loose hair and clothing must be secured before entering the work area. I also recommend wearing older clothes that you do not mind getting grubby, as some jewellery making processes can be dirty.
Please avoid wearing particularly flammable clothing: old clothing made from natural, non-shedding fibres is ideal.
Although skin sensitivity to precious metal or clay is rare, you may come into contact with other chemicals or materials used in the workshop. If you have sensitive skin, you may wish to wear protective gloves while you are with us. I can provide you with latex gloves, but if you are allergic or sensitive to latex, please bring your own gloves with you, and also let the tutor know about your sensitivity.
Workshops can be dangerous places if care is not taken. Please be sure to follow the tutor's instructions carefully, and take responsibility for your own safety at all times. By booking on a course the student agrees to adhere to all safety instructions at all times.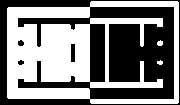 ©Copyright weddingringsworkshop.co.uk